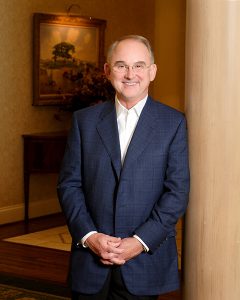 Bill Blalock has inspired and motivated a wide range of audiences to achieve excellence in their personal
and professional lives. He understands the challenges of creating cultures of creative thought and
innovation, taking his clients to new levels of achievement and success.
Bill holds a Bachelors of Business Administration from Methodist University, Fayetteville, NC and a Masters
in Counseling from Amberton University, Dallas, TX. During his corporate career, he held many successful
management positions at Frito Lay, Coca-Cola Enterprises Inc, Ernst & Young, and Cadbury Schweppes,
to mention a few.
After leaving corporate America, he focused on his passion for the development and enhancement of
individuals lives through his professional coaching practice. His aim has always been to provide solutions
for success in his clients personal and professional lives.
Bill's book "LIVING YOUR LEGACY NOW!" is now available nationwide for purchase. See BOOKS section on this website to place your order.
The book is the product of over 15 years of working with men and women through professional coaching,
enriching and inspiring them to new levels of achievement and self-worth. From his corporate experience,
he gained insight and effective understanding of organizational dynamics, mentoring, professional development, and change management.
Bill Blalock has helped individuals and businesses create and maximize opportunities by staying focused,
breaking barriers and enjoying a greater quality of life!