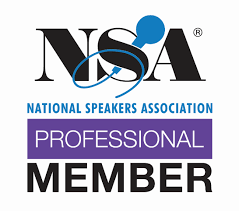 Bill Blalock has written many articles, interviewed on various media outlets, conference speaker, panelist as well as workshops! He is also an active Professional Member of the National Speakers Association [NSA].
Dynamic – Inspiring – Engaging
These are words that describe what you will experience when you hear Bill live! Whether a small group or large convention, the delivery is the same!
MASTERMIND YOUR LIFE!
Your audience will learn:
The POWER of the Mastermind!
Define YOUR success track!
Key Transformational Leadership Skills
Why a PARADIGM shift is accelerating in the workplace.

How YOU play a part in it.

The impact of AI and Digital Transformation
How to WIN while others fail!
Your FUTURE!
LIVING YOUR LEGACY NOW!
Your audience will learn:
Gain a competitive edge.
How to master the art of mindfulness
How A.I. is changing the universe.
Understand the powerful impact of "conscious awareness."
Master the skill of building successful relationships that get results!
How to overcome and do something great in your life!
YOUR BRAND-YOUR LEGACY-YOUR FUTURE
Your audience will learn:
The Why, How and What of your company and its brand
How a brand becomes a legacy
What "making the connection" means
How your management & sales team will excel in an "digital" world
How to overcome the "obvious" and become "exceptional!"
Overcoming roadblocks to successful market penetration
Why "mindfulness" is now the key to success!
PRESENTATIONS CAN BE CUSTOMIZED FOR YOUR SPECIFIC BRAND OR AUDIENCE INTERESTS.
WHAT ARE YOU WAITING FOR? CONTACT BILL BLALOCK TODAY FOR YOUR NEXT EVENT Contact Us